It was thought that after the "Double 12", the heavy sneaker releases would come to an end, probably until the
It's amazing that two new pairs of shoes suddenly hit the shelves of SNKRS in China this morning, one of which is the SoleFly x Air Jordan 1 Low that Travis Scott and PJ·Tucker have been the first to wear.
SoleFly, a famous Miami sneaker store, founder Carlos Prieto has managed to run a number of heavyweight co-branding by virtue of his kinship with Jordan himself.
This year, the two sides join hands again, while the rare domestic release, can be said
The Air Jordan 1 Low is the blueprint for this year's design.

▼ Nike Air Carnivore
The sides are transitioned in black throughout, creating a classic black and red clash with the upper.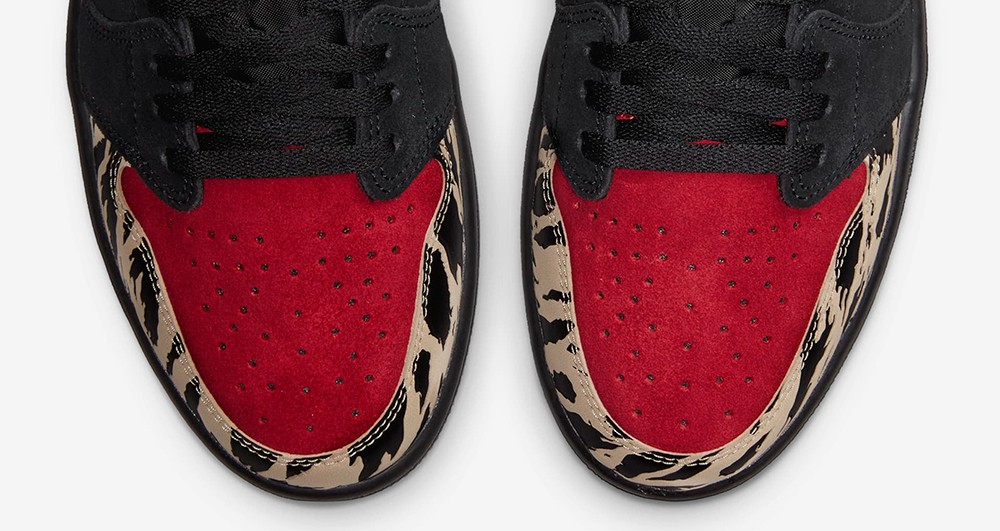 Also this design is a tribute to the 2003 Nike SB Dunk Low "Bison".

▼ Nike SB Dunk Low "Bison
In addition to the beast print around the toe, the heel also features an embossed beast print inspired by the carnivorous wildlife of the Florida Everglades for a wild look.
In addition to the Air Jordan 1 Low, there is another The SoleFly x Jordan LS Slide sandals will also be available in the country.
The design scheme also features a black and red color scheme with animal print elements, and the biggest highlight is the upper with removable pockets, which is properly a shoe with pockets again.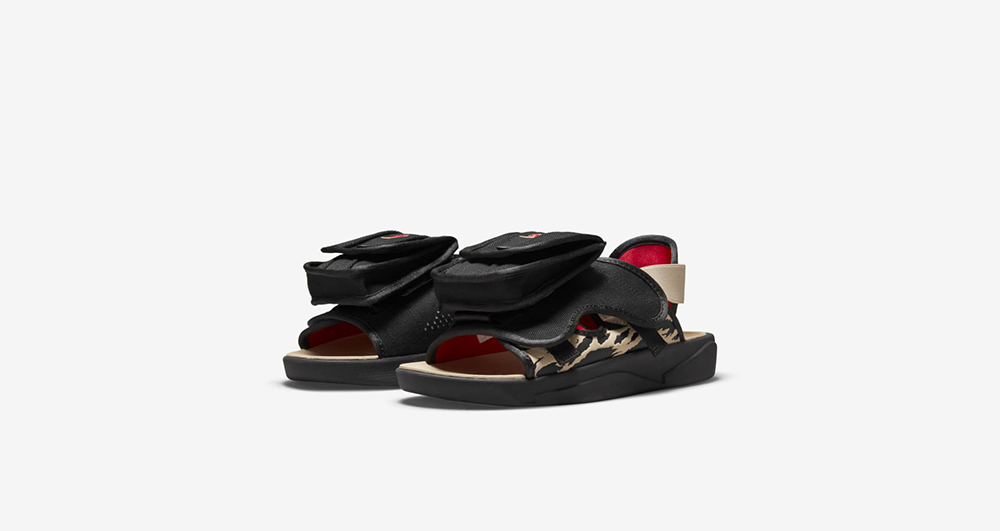 The soles of the shoes are made of Solarsoft foam, which provides an excellent footing.
The soles are made of Solarsoft foam to provide excellent footing.
The heel is complemented by a detachable strap for easy transition between sandals and flip-flops.
Two SoleFly x Jordan co-branded models are now available for purchase on the SNKRS app in China.
The Air Jordan 1 Low is available for $1299 and the Jordan LS Slide is available for $599 in sizes 40-47.5, so if you're interested, head over to the SNKRS APP and pay attention in advance.
I'd like to wish you all the best in advance!
SoleFly x Air Jordan 1 Low
Item number: DN3400-001
Release date: December 17
Release price: $1299
SoleFly x Jordan LS Slide
Stock Number: DO1872-001
Release Date: December 17
Release Price: $599