The famous trendy store Union from Los Angeles, firstly for the Union x Air Jordan 1, has been popular in the sneaker scene, then Union x Air Jordan 4 has won the sneaker lovers' approval with its stable play.
Some time ago, a new colorway of Union x "Agan Shoes" was revealed and received a lot of attention from sneakerheads, and recently the footage was finally released.
The overall look of the traditional Nike Cortez "Forrest Gump" shoe continues. The upper is made of suede with a special colorful woven material on the side of the shoe for a layered look.
The tongue of the shoe is redesigned with the traditional Nike Swoosh incorporating the Union lettering. The Union logo has been redesigned.
The toe remains the same with the striking "UN / LA< The small tag, handwritten font of Cortez 72 lettering lace up buckle, highlighting the identity of the shoe.
The midsole has an irregular hole design and the outsole is shown in a serrated shape and embellished with ink splash effect.
The biggest highlight is a heart-like leather plaque on the heel, while embossed with the iconic
It is said that the new Union x Nike Cortez will
Union x Nike Cortez
No. DR1413-200
Release Date: 2022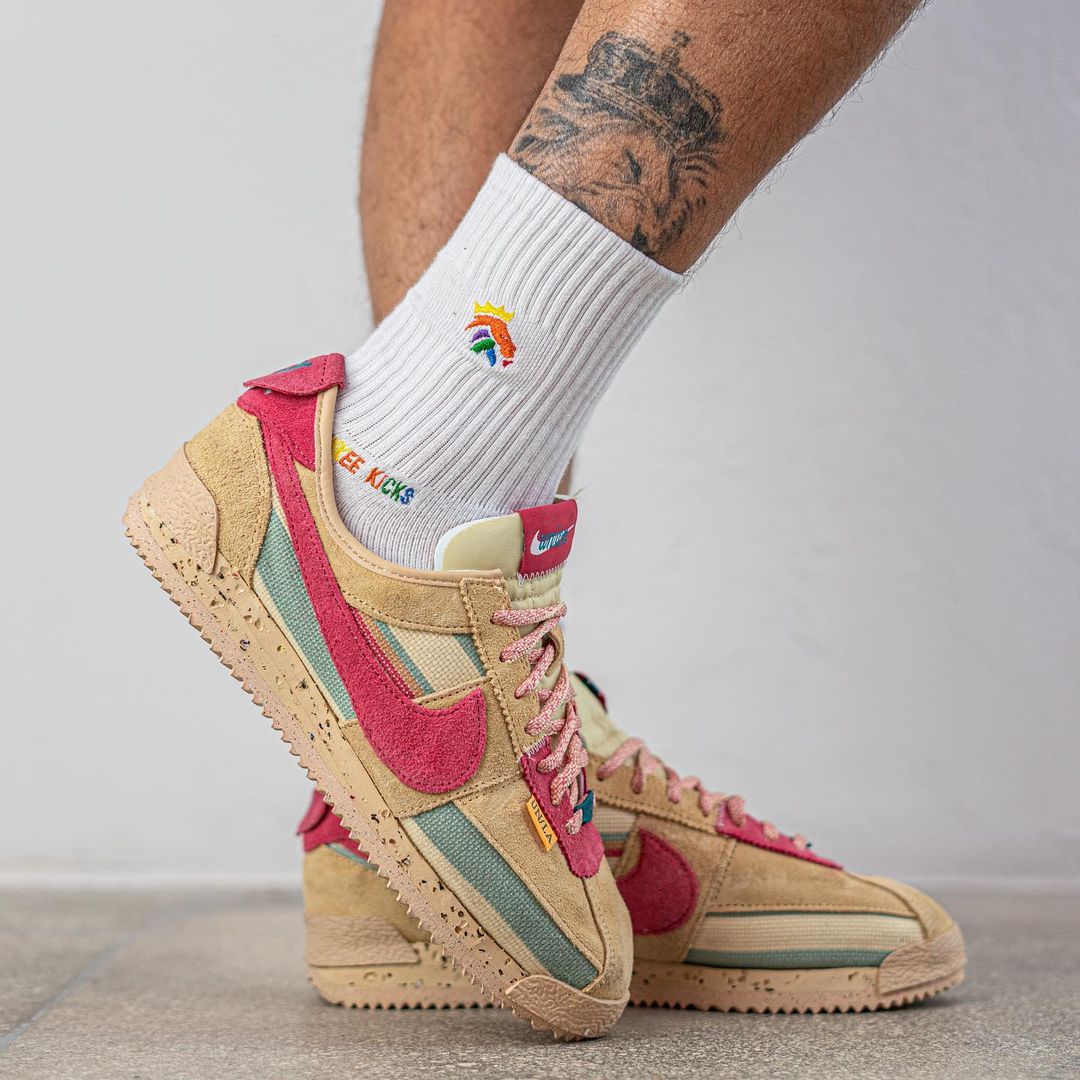 Pic via: yankeekicks
Related posts: