Last year, I believe you bought a lot of Uniqlo again.
J, White Mountain, and countless UT co-branded … … have set off a rush to buy again and again, and this lineup is really overwhelming.
And the real "sales king" of Uniqlo is the Uniqlo main line collection.
The version is versatile, colorful, powerful, and less picky than the co-branded models, and the threshold is lower, so both men and women like it.

▼ Uniqlo Early Spring Collection
And with each season's eye-popping new designs, you'll want to repurchase endlessly with each new season.
The latest early season collection has just debuted, featuring windproof and waterproof functional models for the new season, as well as new fits and trendy colors for the New Year.
01
Seasonal Essentials
Powerful Functionality
With Chinese New Year approaching, we will soon welcome the new year's spring.
The focus of the next purchase of new clothes shifts from just keeping warm to functional models that can handle the changing weather of the season.
The Uniqlo Performance model is a great choice, offering great performance and value for money, as well as a wide selection of styles and colors.
The outdoor style hiking jacket is the key item in the function model every year, and it is a must for spring.
The outdoor style hiking jacket is a key item in the function model every year, and is a must for spring travel.
With long-lasting wind and water resistance and trendy styling, mountain lovers won't want to miss out.

▼ Mountain Jacket 444553
Sale Price: $499
This year's hiking jacket continues the multi-pocket version with an asymmetrical left and right chest pocket design to enrich the visual.
Available in a variety of new colorways, the outer shell and inner lining are designed with different colors for a more layered look on the body.
This year's functional model also comes with a coach jacket, for those who like the retro street style.
This year's functional models include the Coach Jacket, which brings options for players who like the retro street style.
The relaxed fit and slit sleeve design make it more comfortable to wear when layering or exercising without feeling constricted.

▼ Casual Jacket 445041
Sale Price: $ 399
The fabric is also water resistant to cope with weather changes during the change of seasons, and has a mesh lining for breathability without stuffiness.
Black, beige and green, minimalist while showing off a vintage vibe, satisfying most outfitting needs.
The minimalist functional hooded jacket is certainly not to be missed, equipped with

From the outset, the product warranty is valid for one year.

▼ BLOCKTECH Hooded Jacket 444551
Sale Price: $499
The simple yet broad texture of the fit creates a dry, functional look.
Compared to similar items from other major function brands, the price/performance ratio is much better, so those who like function style may want to try it.
This year's functional models also include women's exclusive trench coat styles.

▼ Women's Casual Hooded Jacket 445135
Sale Price: $399
The simple short coat fit is understated and versatile without losing its elegance. A-line silhouette brings outstanding matching attributes.
The fabric is also water resistant, with adjustable cuffs and drawstrings.
02
More new fits debut
And this year's popular colors
Other pieces are also extremely interesting, with new optimized fits and materials.
Also, inspired by the 2022 PANTONE trend color "Very Peri", the blue and purple color scheme of "periwinkle blue" is brought to several items.
The sweatshirt piece remains one of the aces of spring with a very wide selection of options.
The classic hoodless sweatshirt style has been tweaked in the cut for a looser and more stylish top.

▼ Couple's Sweatshirt 444966
Sale Price: $199
With new fabric, the gram weight has been increased for a better and fluffier texture.
The crisp, low-saturation color palette is perfect for at-home or on-the-go wear.
The hooded sweatshirt also features a new cut and fabric with improved fit and feel.
The hooded sweatshirt also features a new cut and fabric, with improved fit and feel.
The hood is made of a denser fabric, making the hood more rigid and shapely.

▼ Couple's Hooded Sweatshirt 444967
Price: $199
The colorway options are abundant, with the new orange, blue, and green being quite bright and showing off the spring energy.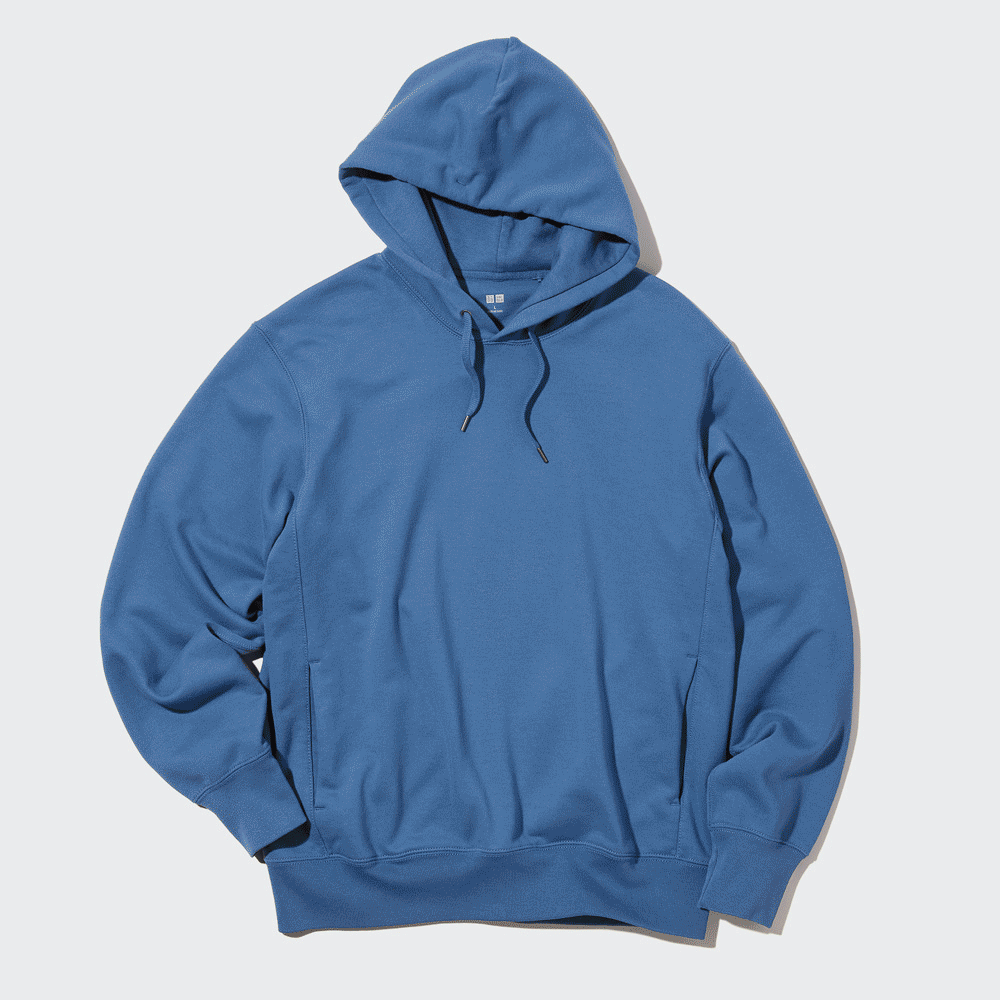 Naturally, the co-branded sweatshirts are also essential, with Keith

▼ Keith Haring Sweatshirt 446371
Sale Price: $199
There will be more collaborative collections to look forward to in quick succession.
Women's sweatshirts are also available in a variety of fits.
Compared to the men's version, the body length is shorter to enhance the girls' waistline and the fit is loose but not bulky.

▼ Women's Hooded Sweatshirt 444532
Sale Price: $199
▼ Women's Half-Zip Sweatshirt 442794
Sale Price: $149
This year's early spring collection also features an abundance of knit and denim pieces that bring elegant and sophisticated wearable style while keeping you warm.

▼ Denim Jacket 439577
Sale Price: $299
▼ Cotton Crew Neck Knit 445578
Price: $149
03
On sale now< br />And more surprises
Uniqlo's early spring collection brings a wealth of refreshed options to add color to your life.
The items I recommend today are just the tip of the iceberg, and there are more surprising items and ways to match them waiting for you to discover.
Uniqlo has more current and wearable items, and today there is a limited time special price for underwear as low as $59! Don't miss out!